Journeys for mind, soul and all senses
Journeys for mind, soul and all senses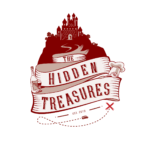 Davide Russo & Antonino Bordonaro, Founders of The Hidden Treasures Tours
Born in Turin, Piedmont, grown up in Milan, Lombardy, and living in Florence, Tuscany, Davide Russo knew one thing very early on: his passion for tourism.
After graduating from tourism school in Milan, a few years as a receptionist in a hotel in Florence and working abroad in different sectors of tourism, Davide gained experience as a tour leader all over Europe. Tony Bordonaro, an art and history passionate, grown up in the province of Milan, graduated in Cultural Heritage in 2014. Tony then gained experience as a local guide in Milan as well as president of a cultural association. In 2020, Tony moved to London to attend a masters degree in Tourism and to deepen his knowledge on tourism management.
After years of experience as a tour leader, Davide wanted to turn his back on classic mass tourism and make accessible what, in his experience, travellers always enjoyed the most: the real, authentic Italy. And thus was born, the idea of The Hidden Treasures Tours.
After training as an executive director in the area of tour operators and partnering up with his childhood friend Tony Bordonaro, together they founded The Hidden Treasures Tours and today welcome travellers from all over the world.
Their mission is to enable travellers to experience a memorable time in Italy, to immerse themselves deeply in local history, culture and traditions, to explore regional cuisine and artisanal crafts, and to simply enjoy the beauty of Italy and its hidden treasures.
ENOUGH SAID?
BOOK YOUR HIDDEN TREASURES TOUR NOW!