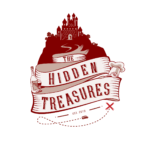 Pursuant to European Union General Data Protection Regulation
2016/679 (GDPR)

General remarks
This Data Privacy Policy applies to all persons, who use the services of The Hidden Treasures S.r.l., hereinafter referred to as The Hidden Treasures. With this policy, we inform you about the scope and purpose of the gathering and processing of personal data by our company. We respect the private sphere and strive to adhere closely to the legal requirements for the processing of personal data (EU Regulation No. 679/2016 (GDPR) and to the Italian Legislative Decree No. 196/2003. All personal data is processed on this basis.





Personal data (e.g. name, postal address, email address, phone number) is processed and transmitted by The Hidden Treasures exclusively in legitimate ways – in particular for the fulfilment of contractual duties, based on outweighing justified interests or based on the consent given by the data subject.




The data processing is required according to Art. 6 (1) lit. b) GDPR for the fulfilment of the contract and, respectively, the execution of pre-contractual measures. Within the scope of our activity, we continuously have to pass on personal data (in particular, name, postal address and date of birth if applicable) to third parties (e.g. accommodations, airlines, etc.). We do this exclusively to process the booked tour correctly and in the customer's interest. In this context, it can happen that data must also be forwarded to companies in third countries, foremost when a service provider is domiciled in a third country (e.g. an airline). We expressly point out that there is often not a level of data protection in third countries that is equivalent to that of the European Union and there is therefore the risk that the data will not be protected accordingly. The data is transmitted to third countries usually on the basis of Art. 49 (1) lit. b) and lit. c) GDPR. In the individual case, we cannot inform the customer that and to whom we transmit the data, as this frequently proves to be impossible or would require disproportionate effort.




Insofar as the legitimacy for correct data processing is cased on a consent given by the client, it can be revoked at any time (also in part) by sending and email to info@thehiddentreasures.tours. Furthrermore, the data subject has a right to receive information about the personal data pertaining to him/her, a right to the transferability of data, to correction or deletion of personal data, to the restriction of or objection to the processing of his/her personal data and to data portability. The user can exercise these rights by email to info@thehiddentreasures.tours. Irrespective of the information regarding deletion, deletion will not be carried out in individual data processing cases, insofar as the personal data to be deleted can be used for other legitimate processing in accordance with this Data Privacy Policy or if a statutory retention obligation applies.
Self-advertising
The Hidden Treasures reserves the right to store the following data on a permanent basis (title, first and last name, postal address, email address and phone number) in accordance with Art. 6 (1) lit. f) GDPR and to use it to transmit offers and information about services and offers to The Hidden Treasures via post or email. The user can object to the processing of his/her data for this purpose when it is gathered and at any time thereafter by email to info@thehiddentreasures.tours.
Advertising appearances
Registration is not required for the use of this website. When contacting The Hidden Treasures (for example, by using the booking request form or by email), your data from the booking request form inlcuding the contact details specified by you on the form will be saved by us for the processing of the enquiry and in case there are follow-up questions. The personal data will be processed and used by The Hidden Treasures to the extent required for the processing of the enquiry and/or the performance of the requested service.
Newsletter
It is up to you to subscribe to our newsletter. The user can unsubscribe the newsletter at any time by sending a corresponding email to info@thehiddentreasures.tours. After unsubscribing the newsletter, the user's personal data will be deleted from the newsletter distribution list.
Cookies and tracking services
Cookies refer to bits of information that are stored by a website on the user's end device. The purpose of cookies is to save information and permit later access to the data. They cannot be used to read other data on the end device. Websites use cookies, in particular, to recreate earlier user settings, track the course of user enquiries or analyse the user behaviour. It is also possible to use the website without cookies. The user can deactivate the storing of cookies in his/her browser, limit it to certain websites or configure his/her browser in such a way that it notifies him/her automatically before a cookie is stored. The user can delete the cookies at any time from the hard drive of his/her end device using the data privacy feature of his/her browser. In that case, the functions and user friendliness of the website may be restricted. The legal basis for data processing in the context of cookies is the user's consent given via the cookie banner. The specific cookies used on this websites are listed below.
Google Analytics
We use Google Analytics, a web analysis service of Google Inc. 1600, Amphitheatre Parkway, Mountain View, CA 94043, USA. Google Analytics uses cookies. The information generated by the cookie about your user behaviour is generally transmitted to and saved on a server of Google in the USA. Beforehand, your IP address is truncated and thereby anonymised or at least pseudonymised within the European Union. The complete IP address will only be transmitted in exceptional cases to a server of Google in the USA and it will be truncated there. Google uses this information to analyse your usage of the website, compile reports about the website activities, and perform additional services for the webiste operator, which related to the use of the website and of the internet. The OP address transmitted from your browser in the context of Google Analytics will not be combined with other data of Google. In this connection, please also note the Data Privacy Policy of Google.
Server logfiles
To optimise this website in terms of system performance, user friendliness and provision of useful information about our services, the website provider gathers and stores information automatically in so-called server logfiles, which are transmitted to us automatically by your browser. This inclused your internet protocol address (IP address), browser and language settings, operating system, referrer URL, your internet service provider and the date/time. This data is not combined with sources of personal data. We reserve the right to check these data in retrospect if we take notice of concrete indications of an illegal use. By visiting this website, the user grants his/her conclusive consent according to Art. 6 (1) lit. a) GDPR to the temporary storage of the end device IP address. This is required in order to make the contents of the website available. The user's IP address will be deleted at the end of the visit to the website. We use the aforementioned data exclusively for statistical purposes.
Miscellaneous
We have implemented organisational and technical protection measures, which we continuously evaluate and adjust if needed, in order to protect the personal data stored and processed by us. We reserve modifying this Data Privacy Policy at any time to adjust it to new developments. The new version will apply as of its publication on our website. The current version of the Data Privacy Policy can be accessed at any time on our website at http://www.thehiddentreasures.tours/privacy/.
Contact details
The protection of your data is very important to us. You are welcome to contact our Data Protection Officer at any time using the contact details below regarding your questions, complaints or revocation:




The Hidden Treasures S.r.l.

Via Pietro Fedele 40

00179 Rome

Phone: 0039 338 600 24 17

E-Mail: info@thehiddentreasures.tours